They say necessity is the mother of invention ... in my case, so often, I don't have the decorative paper that is right for a project I have in mind. I have hundreds of pounds of paper ... and still that perfect fit for a card design eludes me!!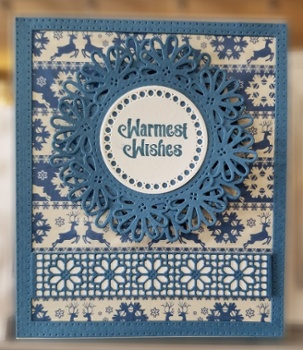 We have a plethora of decoupage papers at work that are spectacular. I decided I'd see if I could mod-podge them to card stock.
Here's a quick video on the card I created.
As stated in the video, this now has opened up the flood gates for a bunch of card projects utilizing this gorgeous new "find"!
Of course, I'll have to show you the cards I create as I go!
Until next time, happy crafting!