Crystal Tints Flower Card
Perfect for Birthdays, sympathy or thank you cards, you can easily make these ahead of time and have them in your stash and when you need a card simply add a sentiment.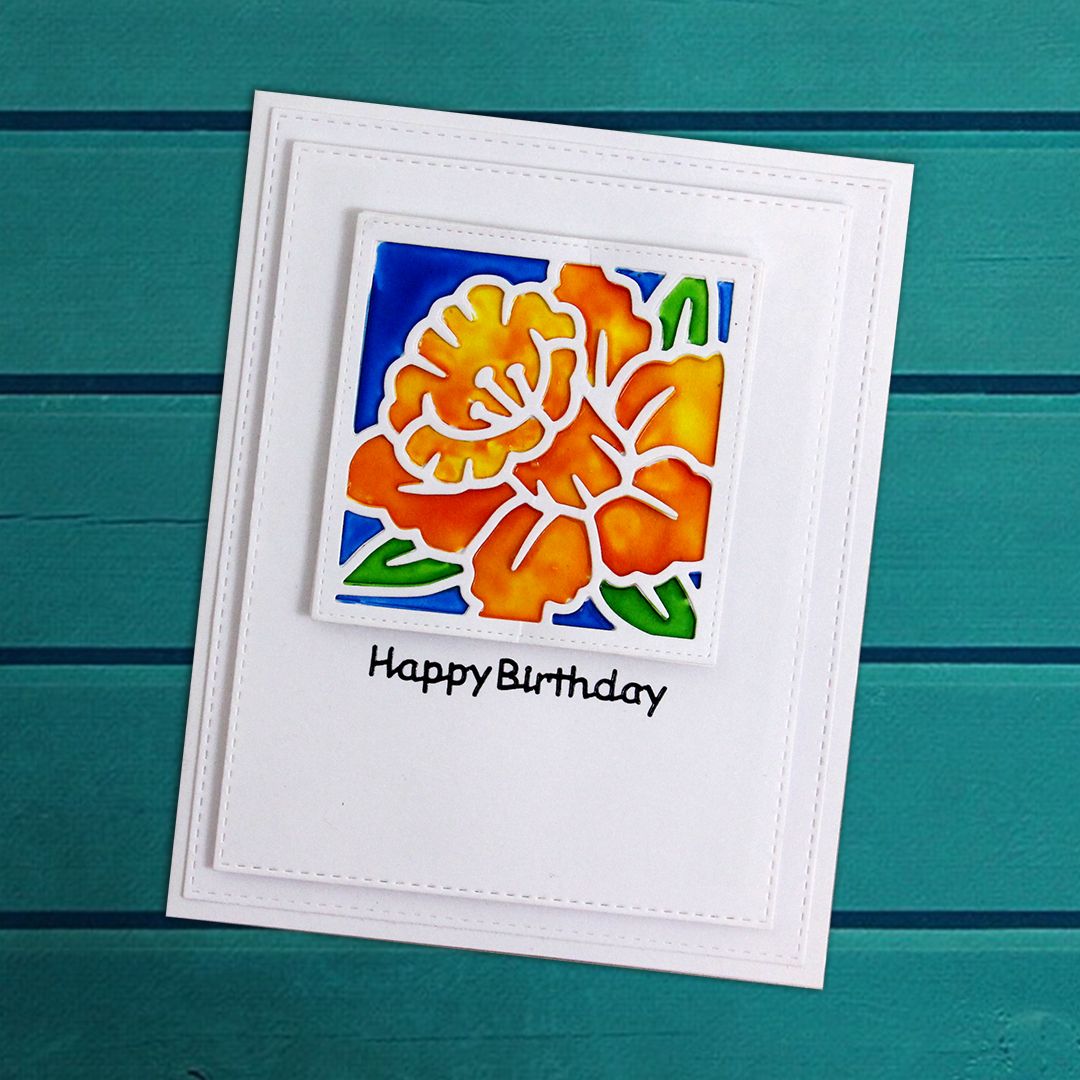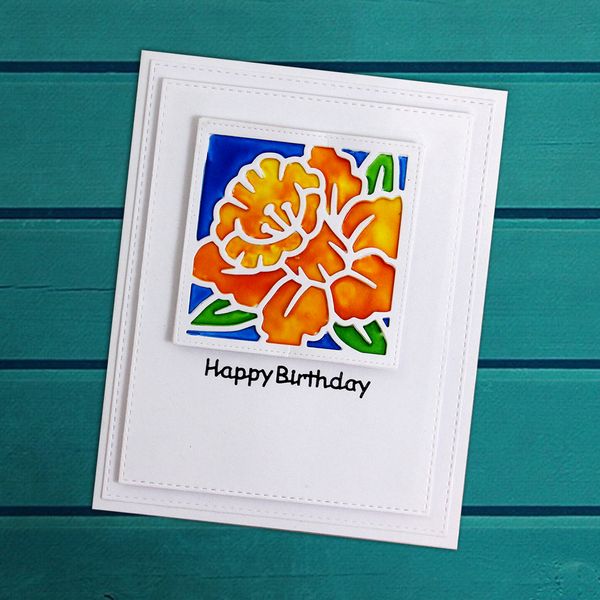 We recently got these beautiful Flower dies by Creative Expressions and I absolutely love them. It took a few weeks but  I decided to use Crystal Tints to color them in and the results are fantastic, but you be the judge. Perfect for Birthdays, sympathy or thank you cards, you can easily make this card ahead of time and have it in your stash for the next time you need a card in a pinch. Simply add a sentiment and you instantly have a card. Here's how I put this card together.
For this project I used the Daffodil flower die set but there are other flower die choices, as you'll see the samples to follow. Also keep in mind that this technique will work for some striplets you may already have in your stash. Give it a try.
1. Cut out the flower die set using the frame three times and once without the flower just the frames.
2. Cut out the background using CED5521.
3. Glue one layer of the cut out flower onto the sold square you cut out using CED4357. Then glue another layer right on top of that one. Lining up the flower the best you can.
4. Using Crystal tints apply the color right onto the paper, spreading into the tight spaces with a fine tip paint brush. I used yellow and orange to crate this beautiful flower color, and mixed them right on the paper as I was painting.
5. Once dry, glue the third layer on top of the painted flower.
6. Using your transfer sheet, transfer the Happy Birthday sticker onto the face of the card. ( demonstration on how to use transfer sheet is in the video )
7. Tape the largest of the background directly to the base of the card, using 3D Craft foam tape attach the second layer and then the finished and dried painted layer also with 3D foam tape.
I really had fun making this cad and make a few at a time to have in my stash. I also make a few other with the other dies that came out in that collection.
Save on supplies
For this projects we are offering a sweet deal. Purchase three crystal tints and the flower die set and get them all for $25.00. Just imagine what you can do, give it a try!
---
Products I used to create this card:
Creative Expressions Daffodil Flower Square Die CED4357
Creative Expressions Double Stitched Rectangles Frame Die CED5521
Cosmic Shimmer Colourful Crystal Tints – CSCT in Orange Granite, Yellow Citrine, lime Peridot and Tanzanite Blue
3D Craft Foam Tape 2mm. – 65000023
Cosmic Shimmer Specialist Acrylic Glue in a Ultra fine Tip Glue Applicator - UGB001