Designing Outside Your Creative Box
Sometimes you just need that little bit of encouragement to try something out of your comfort zone and I'm hoping this is just that push you need. I recreated a couple of cards they had in the magazine and then I was inspired to create my own designs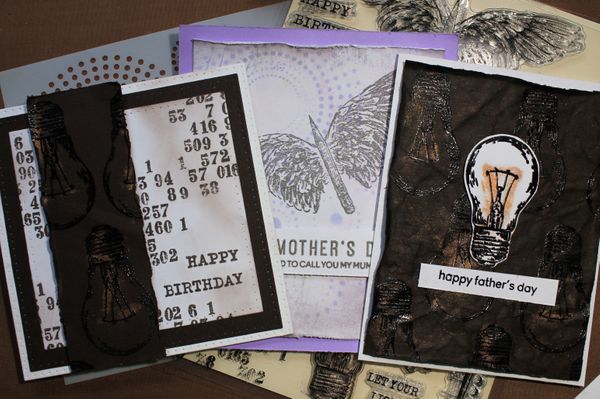 I recently was introduced to the IndigoBlu Mixed Media Kit and I instantly fell in love with it. This kit includes ideas that are outside my creative comfort zone and really pushed me to explore a new and fun way to add more interest, layers and elements to my cards.
Sometimes you just need that little bit of encouragement to try something out of your comfort zone and I'm hoping this is just that push you need. I recreated a couple of cards they had in the magazine and then I was inspired to create my own designs.
One of the cards in the book included the technique of heat embossing on dark paper and adding highlights with metallic ink. So for this card I heat embossed the light bulb form the kit in black embossing powder onto dark brown paper and added some copper ink to highlight them . I also added a heat embossed bulb on white to the front of the card and decided this would make a great Father's Day card.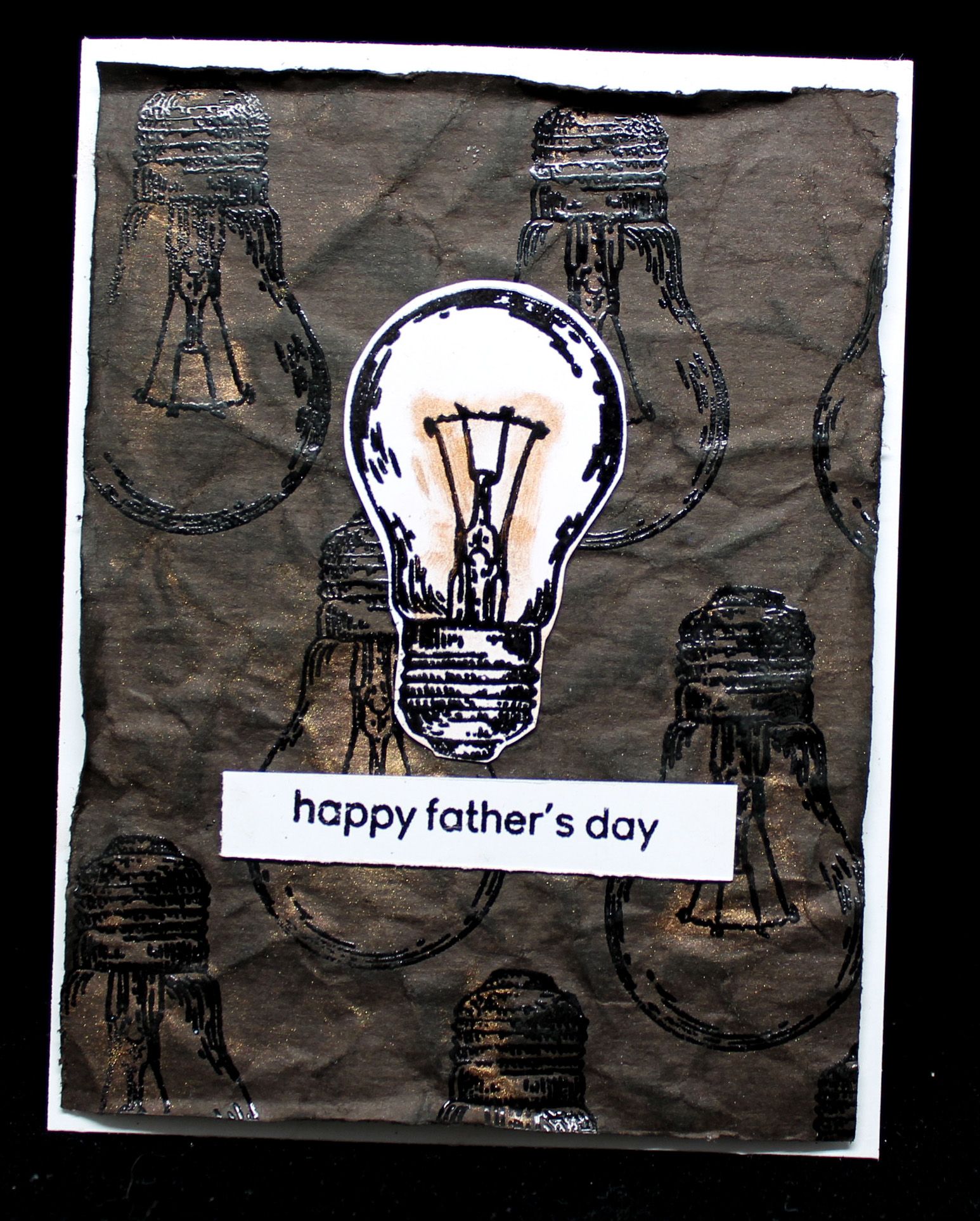 I was trying to make the background paper look like faux leather and the crooked sentiment was intentional. I also distressed the edges to give a rough around the edges look.
For this card I used a leftover background light bulb piece and ran the strip down the left side with the birthday sentiment hidden in the numbers on the right. I wanted to give this card an old look so I used distress oxide inks to add the vintage look around the edges.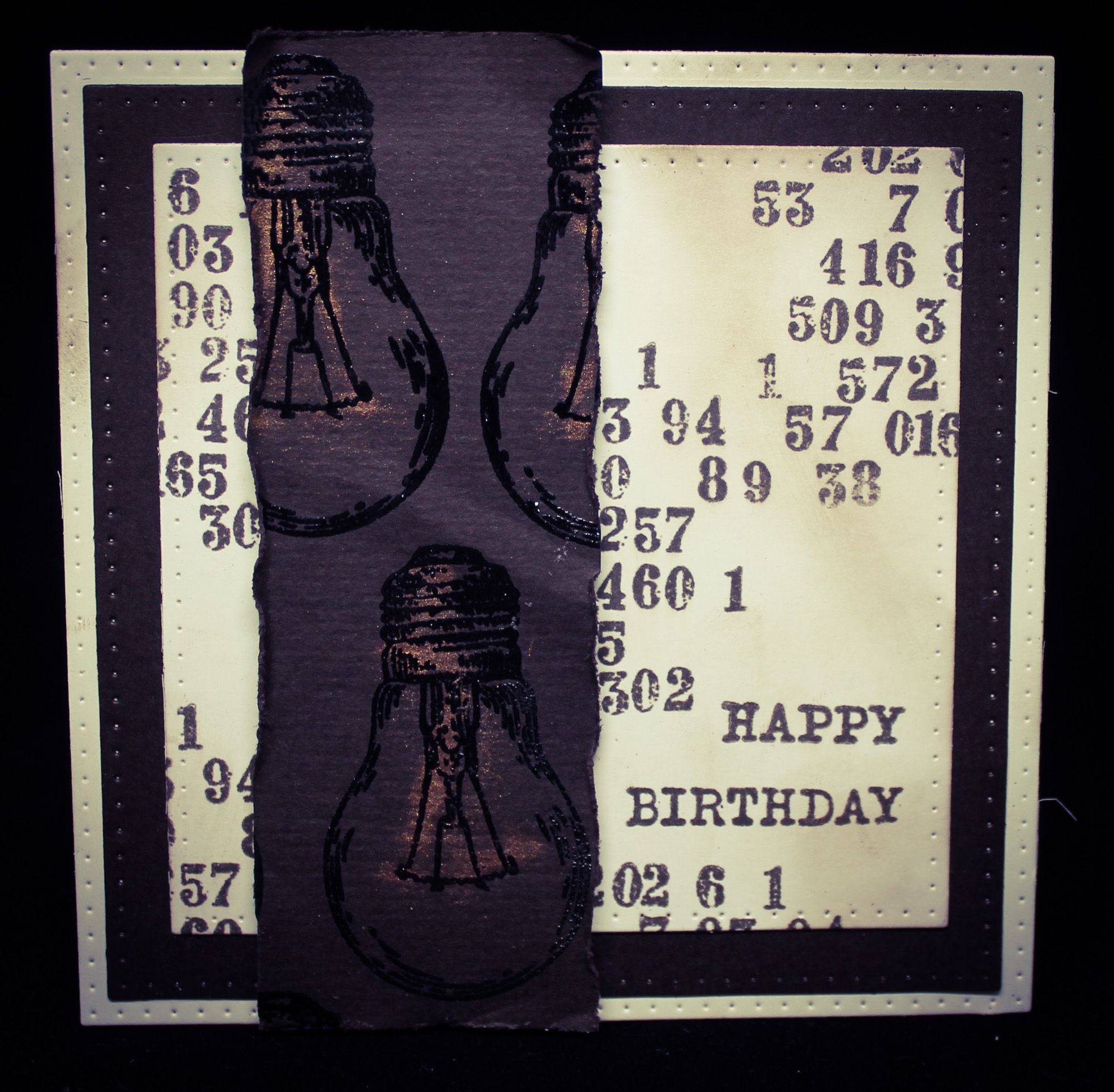 The last sample I wanted to use some softer tones and the "butterfly" stamp from the kit.  I used distress oxides in the background as well as the mask that came in the kit. The sentiment is from a Heffy Doodle stamp set called Special Day Sentiment Duo's.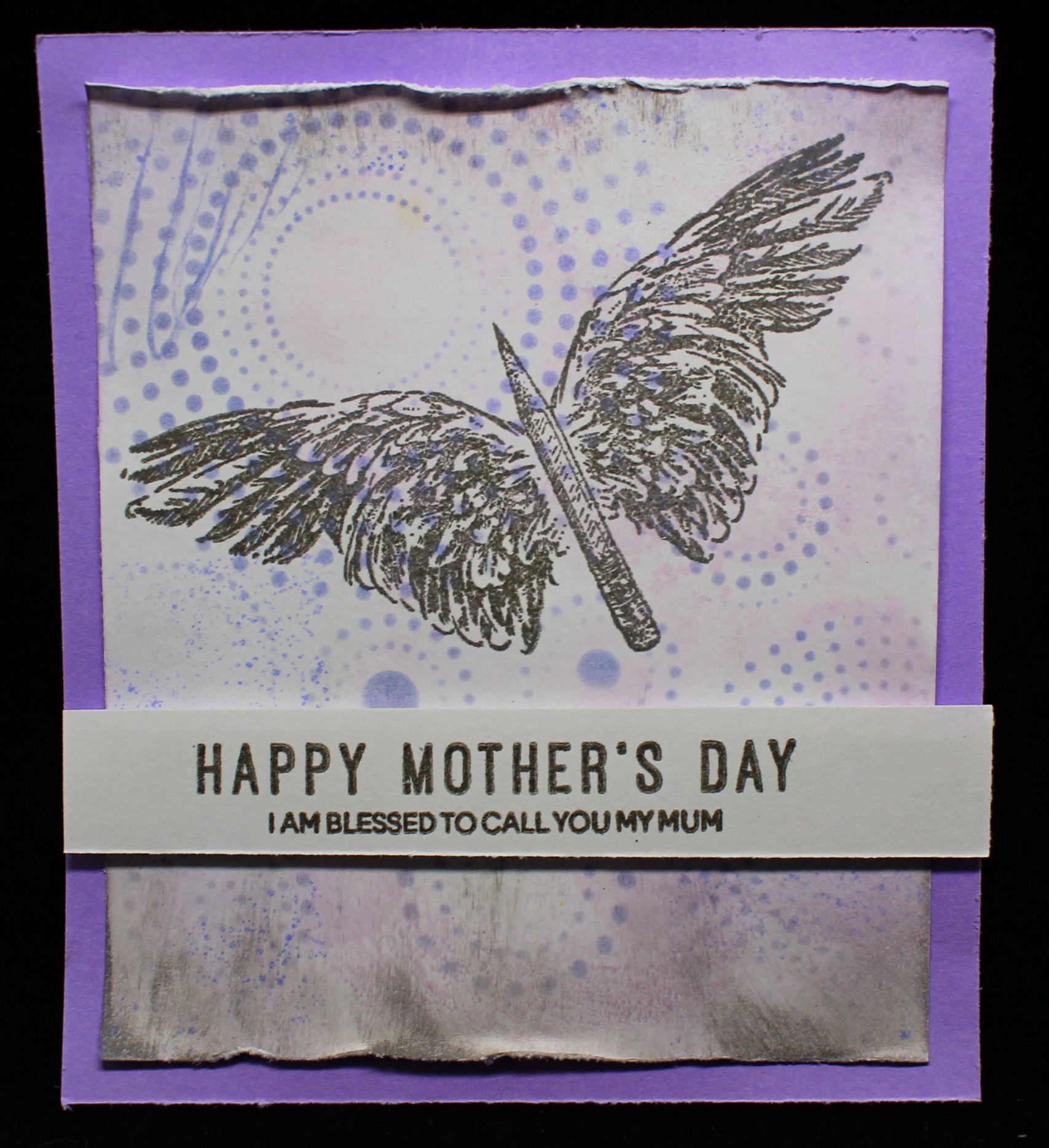 I am not a mixed media kind of designer but it was really fun trying new things out of my creative comfort zone and I look froward to creating more cards based on this kit. Perhaps you'll feel brave enough today to give something new a try today.
Until next project
Katarina
Products used: