Creating Interesting Backgrounds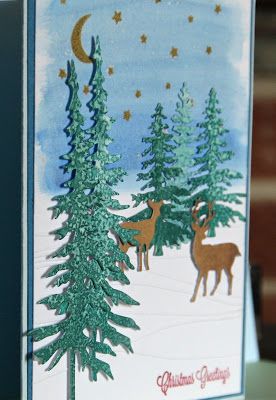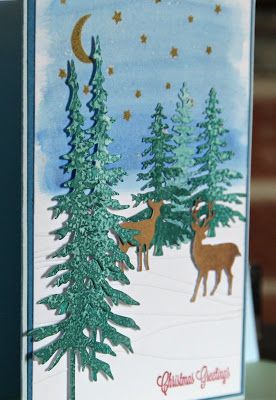 It probably goes without saying at this point, that I enjoy creating backgrounds with which to build my card creations.
The "salt technique" is used in canvas painting and I thought I'd adopt it into card making.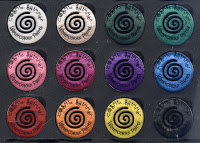 You can use water color paper, but I'm not a fan of the texture of watercolor paper so I use regular card stock but "seal" it with watercolor primer (Cosmic Shimmer #CSWCPR01).
Using the Cosmic Shimmer Watercolor paints and a broad brush, I cover the paper as needed for my card project.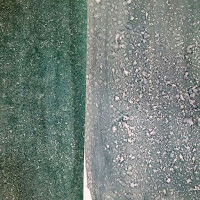 I spray a fine mist of water over the painted surface then I use large chunky salt and grind it to cover the surface. The more salt the more color is removed during the drying process. Interesting observation when I went about this technique, the regular grind table salt, which is a fine grind, is the image on the left and I have some big chunky kosher salt that I grind and that's on the right. For my purposes I like the chunky salt finished product.
You need to let this dry on its own overnight. I tried hurrying the process with a heat gun and it doesn't pull out enough color. So do your paper and give it at least 8 hours to finish it's process.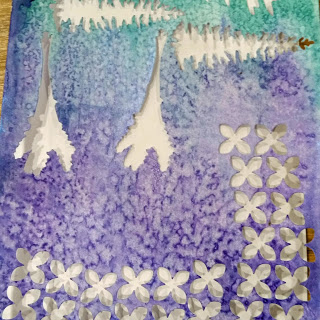 This was the first sheet I did. I didn't take a picture before I cut out my dies, and was just playing with it and really didn't expect it to turn into something I'd use. But as soon as I saw it, I knew what I could use it for.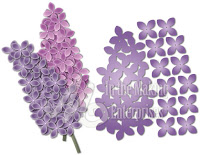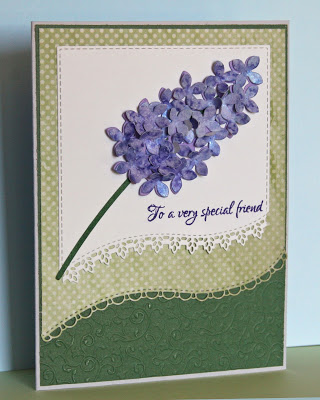 We had this lilac (Dee's Distinctively IME 144) die at work and this purple shade and technique was the perfect fit for this die.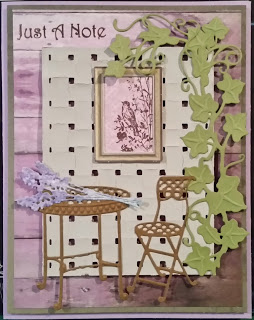 I had some left over from the purple and made this little bouquet for this other card
I like the green and saw a need for that for this card.
Of course, watercolor background sky on this card!! I used the same paints to do that sky but cut a stencil out of a "starry night" die from Sue Wilson (CED3084)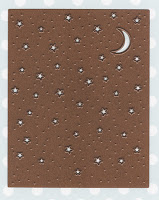 Cut out this die into acetate and used it as a stencil. I used gold pigment ink to do the stars and moon and then heat set that and washed the blue sky over top.
As always, if you have any questions on any of the card designs I use in this blog, please feel free to add a comment and I will get back to you with any information you desire.
Products used
Until next time,
Happy crafting!