This interesting medium has been poplar over the last few years and now Couture Creations has come out with their very own line of Alcohol Inks including 15 Pearl Inks. Alcohol Inks are a fast drying, highly pigmented alcohol based ink. They work great on any hard surface including yupo paper, ceramic tile, rocks and metal to name a few. You apply the ink onto these surfaces and use blending solution ( 91% Isopropyl ) to move the pigment around. Once the blending solution dries it leaves behind the ink and can be re wet with the blending solutions to create unique effects that cannot be achieved with other water-based products like acrylic paint. These inks are vibrant and transparent when they dry so you can play around with adding layers on top of dried ink to create depth and overlapping backgrounds.
These inks can be applied directly on to your surface by dropping the ink on to your surface or you can use a blending tool covered with felt to apply the ink. It's fun to play around with and experiment to see what works best for you. Every application will have a different result and it is rare to duplicate  your designs. There are many different tools to can use to help move your ink around such as a straw or a blower, you can also use a paintbrush, palette knife or even a hairdryer. You can play around with so many different tools to give you different effects with these inks.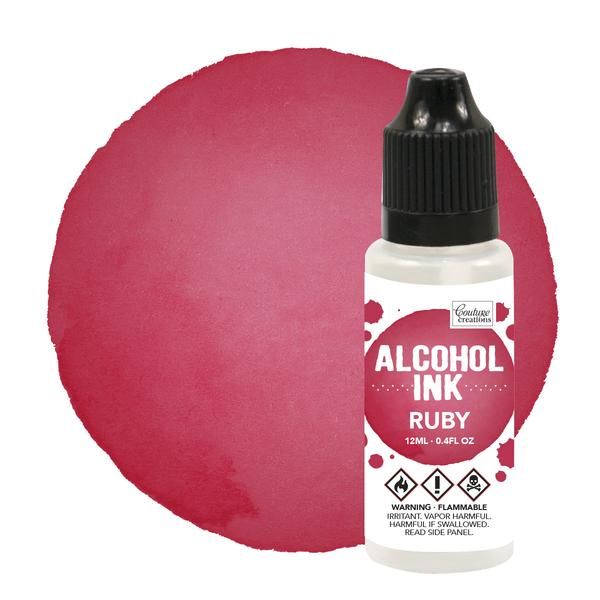 Since I am a card maker I like to use these inks on yupo paper. Yupo paper is a synthetic, plastic paper, waterproof  and non-porous making for a fantastic alcohol-ink surface. It has a plastic-like feel and is durable yet flexible. This type of paper work best for these inks and are available from Couture Creations as well as Joy! Crafts. There is a new translucent yupo paper as well from Couture Creations that we will be testing out today.
For the first sample I used pearl ink in bubblegum along with the pearl silver to see what effect it could give me.  The second image I added drops of the blending solution after that paper was dry to see how I can form circles in the background.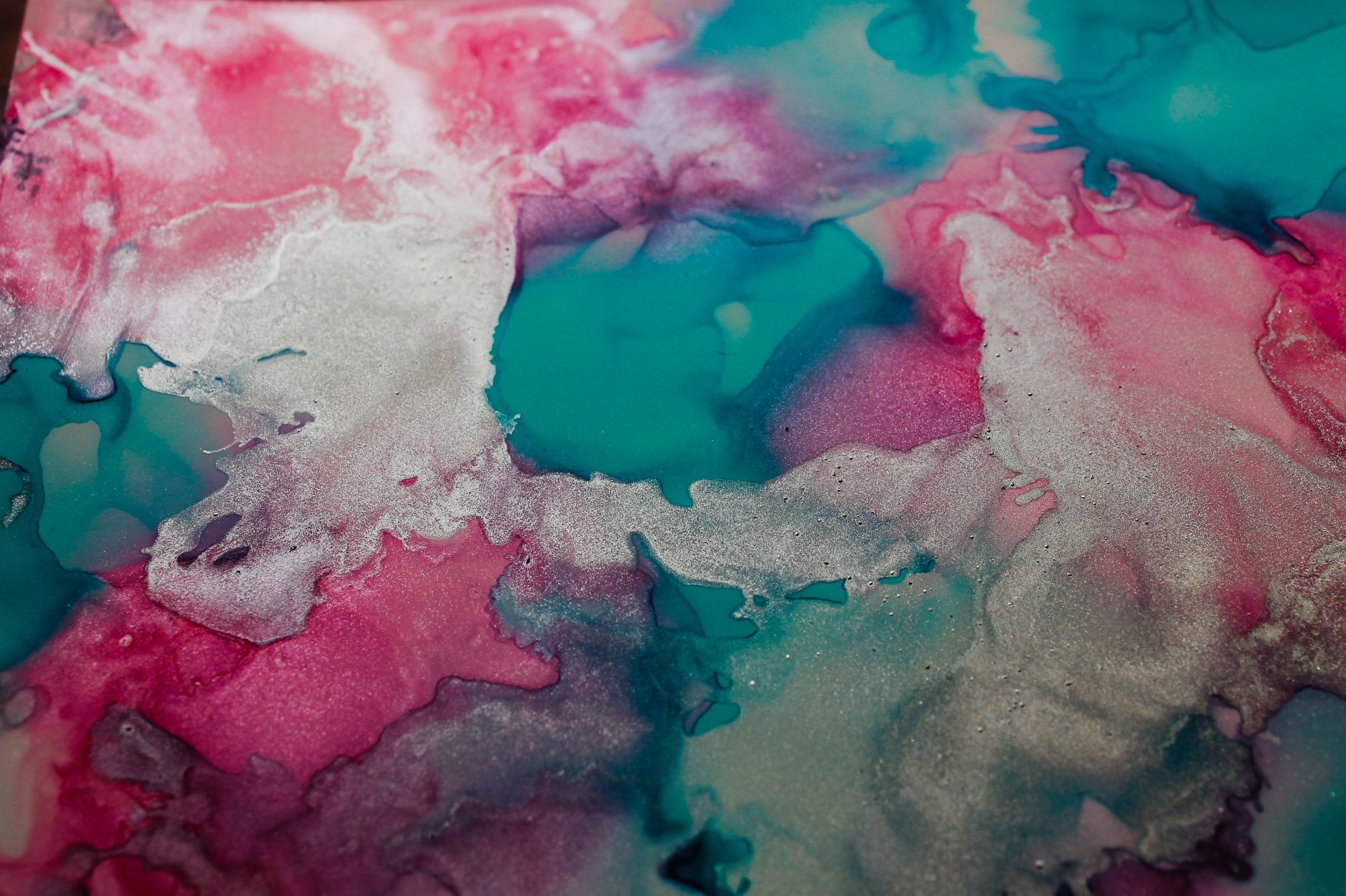 The third sample is done on acetate and not so easy to see but I think would make a great shaker card. The final sample was done on the new translucent yupo paper from Couture Creations and I got a nice soft effect with this one and can only imagine the possibilities with these.
In addition to creating beautiful background with these inks, you can add more to them using other interesting techniques. Such as applying foils to them or gilding flakes. Once the backgrounds are dry you can use ink to stamp images on it or die cut from the backgrounds. Using some of the application techniques and other techniques I created these sheets of vibrant and beautiful color and plan to use them soon in a project.
I really enjoyed using the new Couture Creations Alcohol Inks and think they will be a favorite of mine. There is so much to do and learn about these inks and there will be many more blogs about them.
I hope you enjoyed today's blog and are inspired to give these new inks a try. Until next project.
Katarina
Yupo Translucent Paper Couture Creations