There are some really great new background dies from Creative Expressions  that were just released and for today's blog I'm going to pair them with some of my favorite classic spring dies.
For the sample above  I used the new background die from Creative Expressions, Martha, Along with pixie powder for the background and the flower is also Creative Expressions, Wild Rose.
When you cut and emboss the rose you get so much dimension that coloring it is simple and you get some great results when you use contrasting colors. I also really love how the background die cut out in vellum gives such an elegant look to the card, along with the shimmer ( hard to see in the picture) from the pixie powder  in the background, the entire card just comes together. Add a simple sentiment, and there are many to choose from, and the card is complete. Here I chose Especially For You from the Creative Expressions Mini Sentiment Selection.
For these I used the Elegant Flower Trio Die set from Creative Expressions. The first card is done just cutting out the flower straight onto the card stock so that the color show thru the die cut. The second card is done using the edger die that comes with each flower in the set to cut out the flower all together and use it on a card base.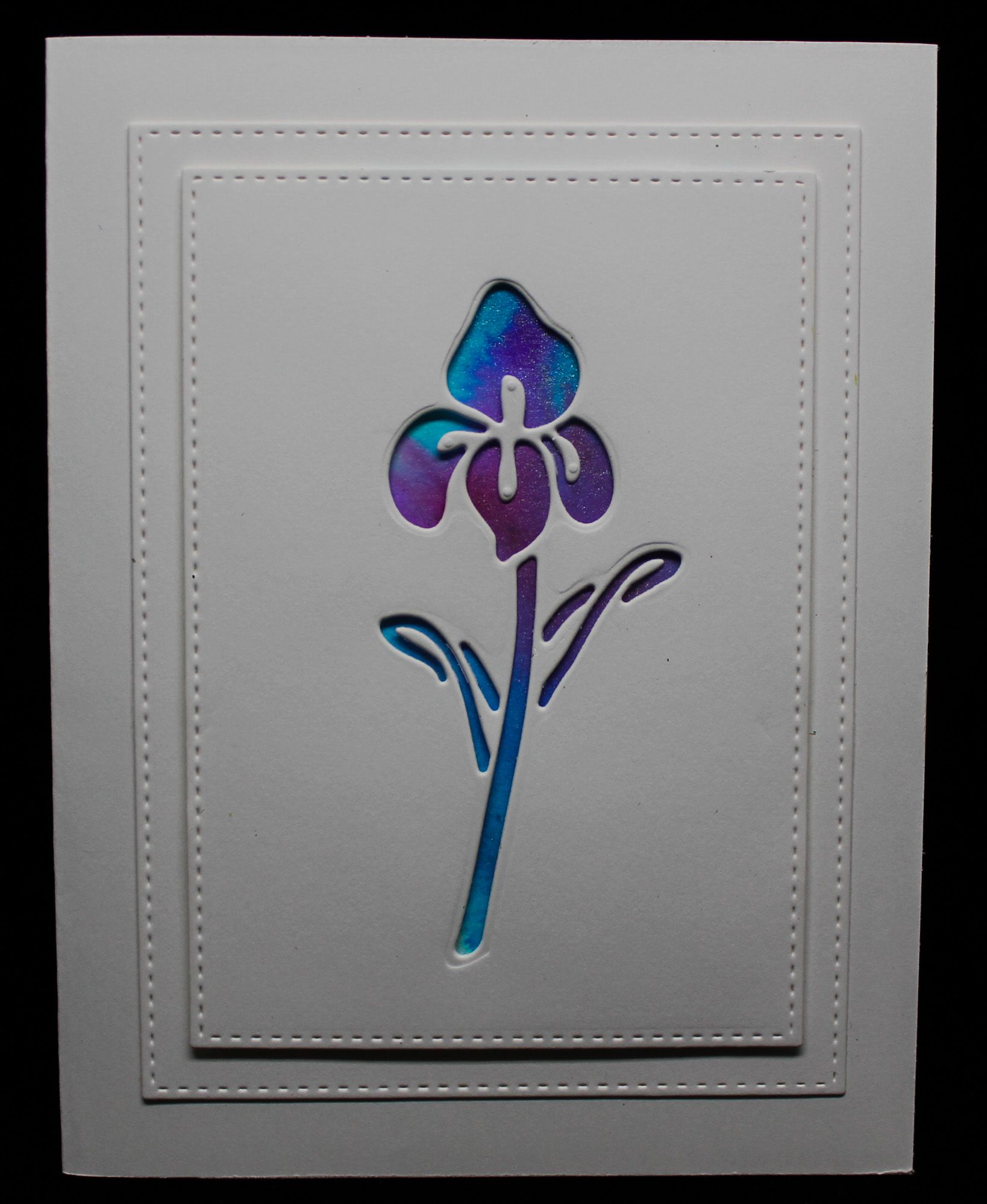 Both equally interesting and beautiful and super easy to make. I think they would make great thank you cards or sympathy cards.
For this card I used the new Creative Expressions Endless Options - Paulette - Edgers to add this fine detail to the edge of the card.  This new die has so many dies included in the set that there is endless possibilities for design.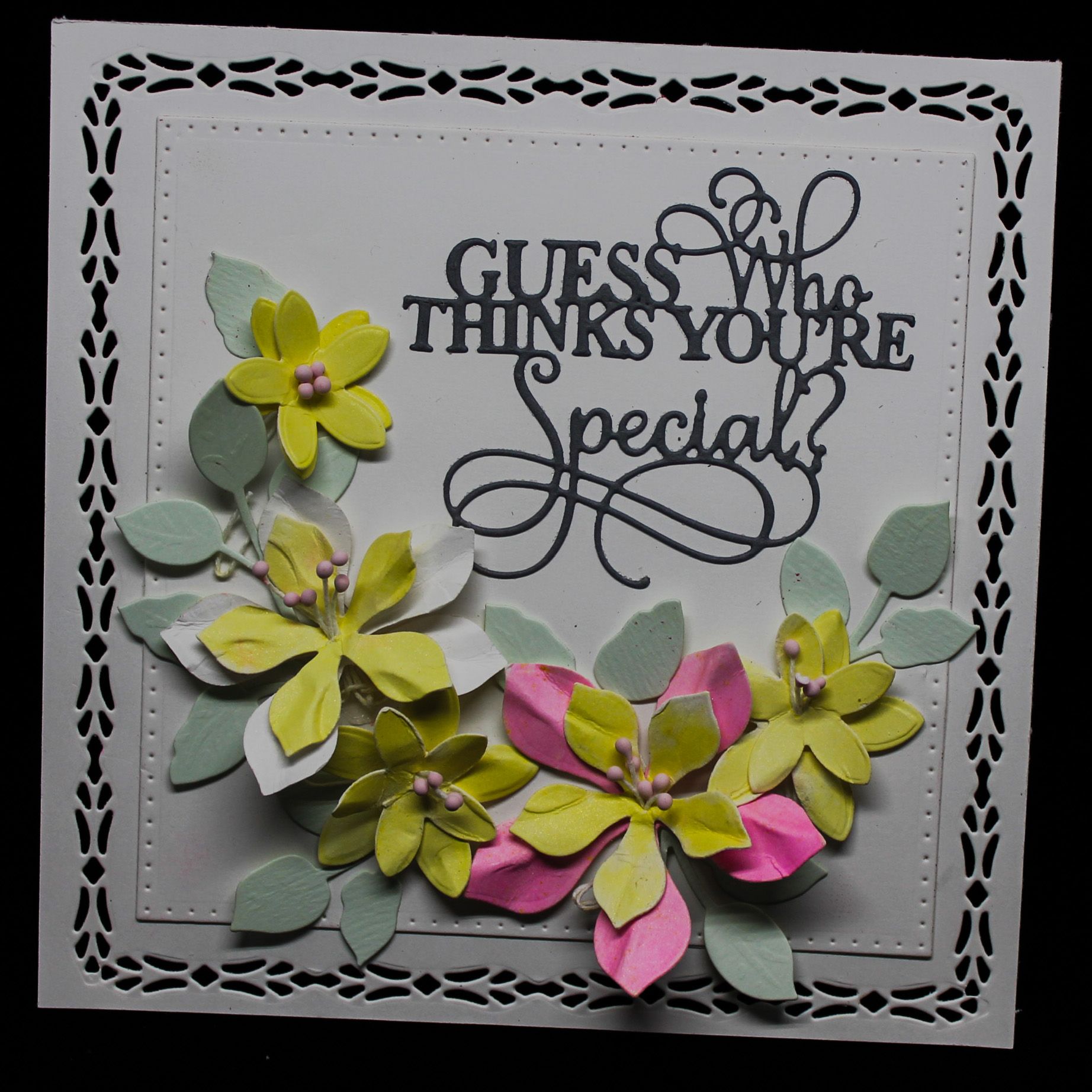 I also used an older flower die Finishing Touches - Orange Blossoms from Creative Expressions to make this arrangement on the card. I used pixie Powders to paint the paper before I cut and formed the flowers. I added the sentiment Guess who thinks your special again from the mini sentiment selection.
There are so many great die to use and for the long weekend Ecstasy Crafts has many spring items for sale, including some of the dies I used today.
I hope you like the samples and that these give you some inspiration to creatie your own spring cards or craft projects.
Until next time
Katarina
Products Used:
Endless Options - Paulette - Edgers CED7127
Finishing Touches - Orange Blossoms