Cardmaking with Hunkydory
I was surprised at how fun and easy it was to put together a card using the new topper sets.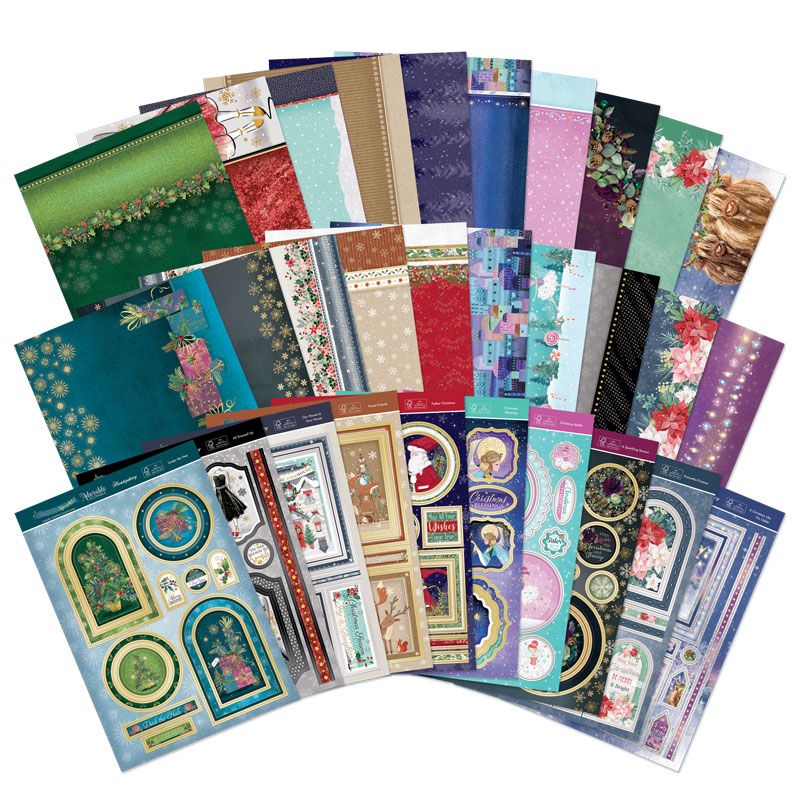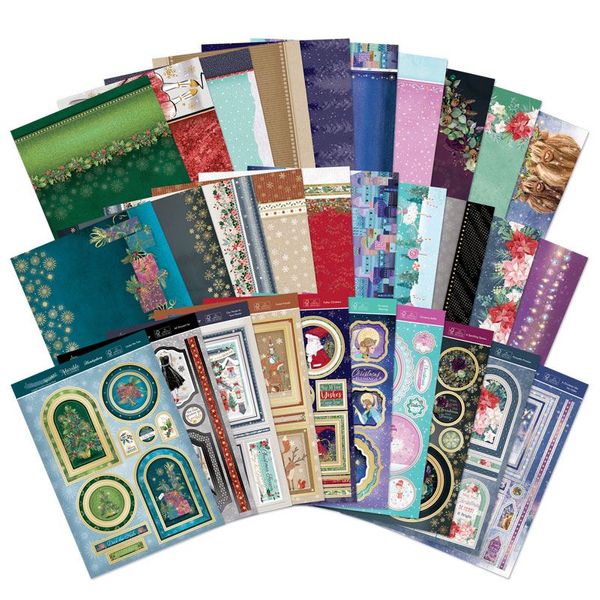 We recently brought in a wide range of new cardmaking supplies from Hunkydory Crafts, and I was so inspired by all of the beautiful new Luxury Topper sets that I had to give it a try myself by making a new card. I was surprised at how fun and easy it was to put together a card using the new topper sets. Because they come with toppers as well as backing sheets, you really have everything you need to make your card (each set has enough supplies to make at least 2), but they are still a bit more creative than cardmaking kits because you have a lot more freedom to choose how to lay out your card. This makes them the perfect tool for beginners and intermediate cardmakers alike. You can even make more advanced designs by customizing with dies, stamps and other materials to make your cards a bit more detailed.
I started off by looking for inspiration in Hunkydory Magazine Christmas Edition 2020. These were so popular they sold out almost immediately, but I did manage to sneak a peek at a cute and simple card design using the A Christmas Like No Udder Luxury Topper Set.
Here's my card: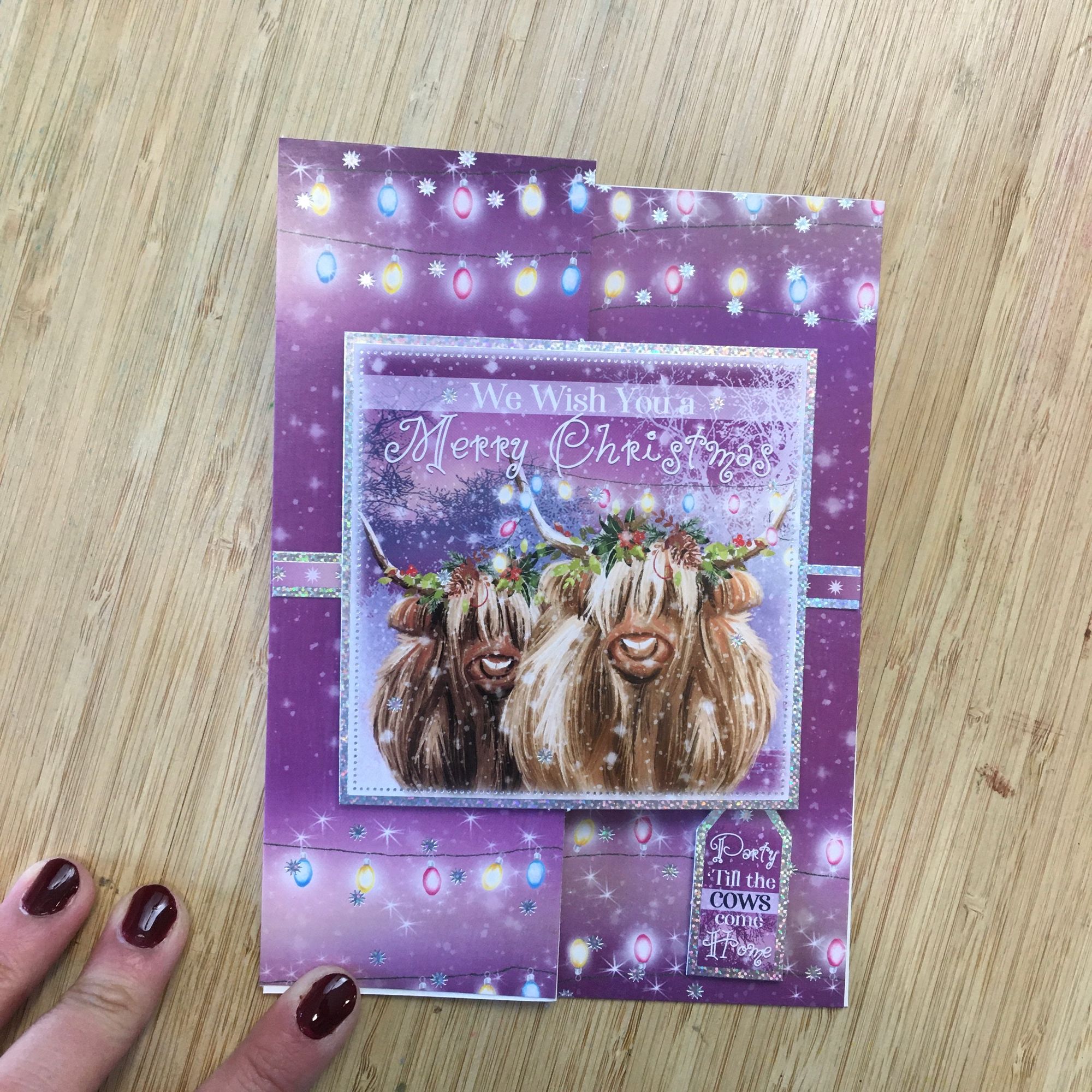 Not too bad for my first try! I love a good pun, so this set really appealed to me, but we do have a wide range of Christmas designs right now. If you like the layout of this card, you can try doing almost the same design with a different topper set for a completely different look! Here's a video demonstrating what comes in the pack and how I used the pieces to make this card:
If you are looking for some ideas on how to use Hunkydory Crafts products, a good place to start is with the Hunkydory Collection Box Issue 11. This kit includes a die set, embossing folder, clear stamp set, a ton of toppers and paper and a magazine full of ideas to get you started. You can try out over 80 fantastic projects using this kit alone! It's hours of fun and a great way to learn how to use this type of product to make cards.
Want to get a closer look? I created a video unboxing the kit so you can see everything that comes inside:
You can find all of the new Hunkydory Crafts products available on our website here: https://ecstasycrafts.com/collections/hunkydory-crafts
Try the products I used today:
Do you use Hunkydory Crafts products to make cards? Show off your designs on our Facebook Group: Crafting with Ecstasy or on Instagram at #craftingwithec