Making cards is fun and I love to put my own personal touch in every card I make. In this blog I wanted to show you how you can be inspired by someone's idea and make it all your own.
Earlier today I had a live Facebook class and we recreated a sample from the new IndegoBlu Mixed Media Kit. This kit included all the major elements you needed to make this card. A stamp set that has 17 designer stamps, a super cool stencil, an embossing folder and a really cute bumblebee die cut.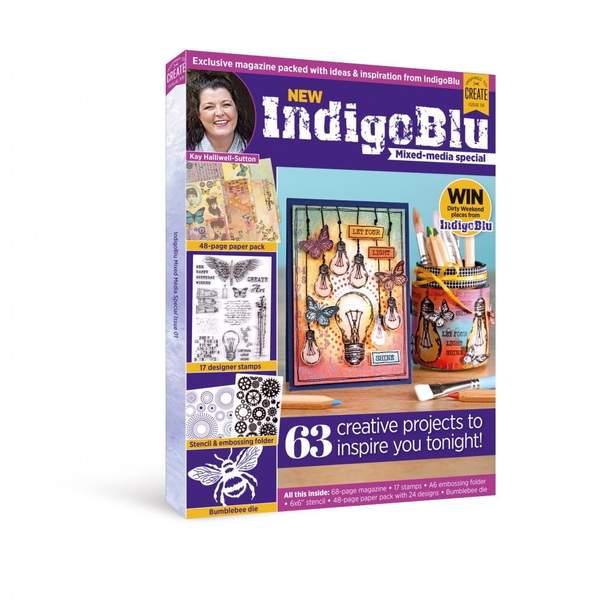 This was a sample of the original design with the hexagon shape card base.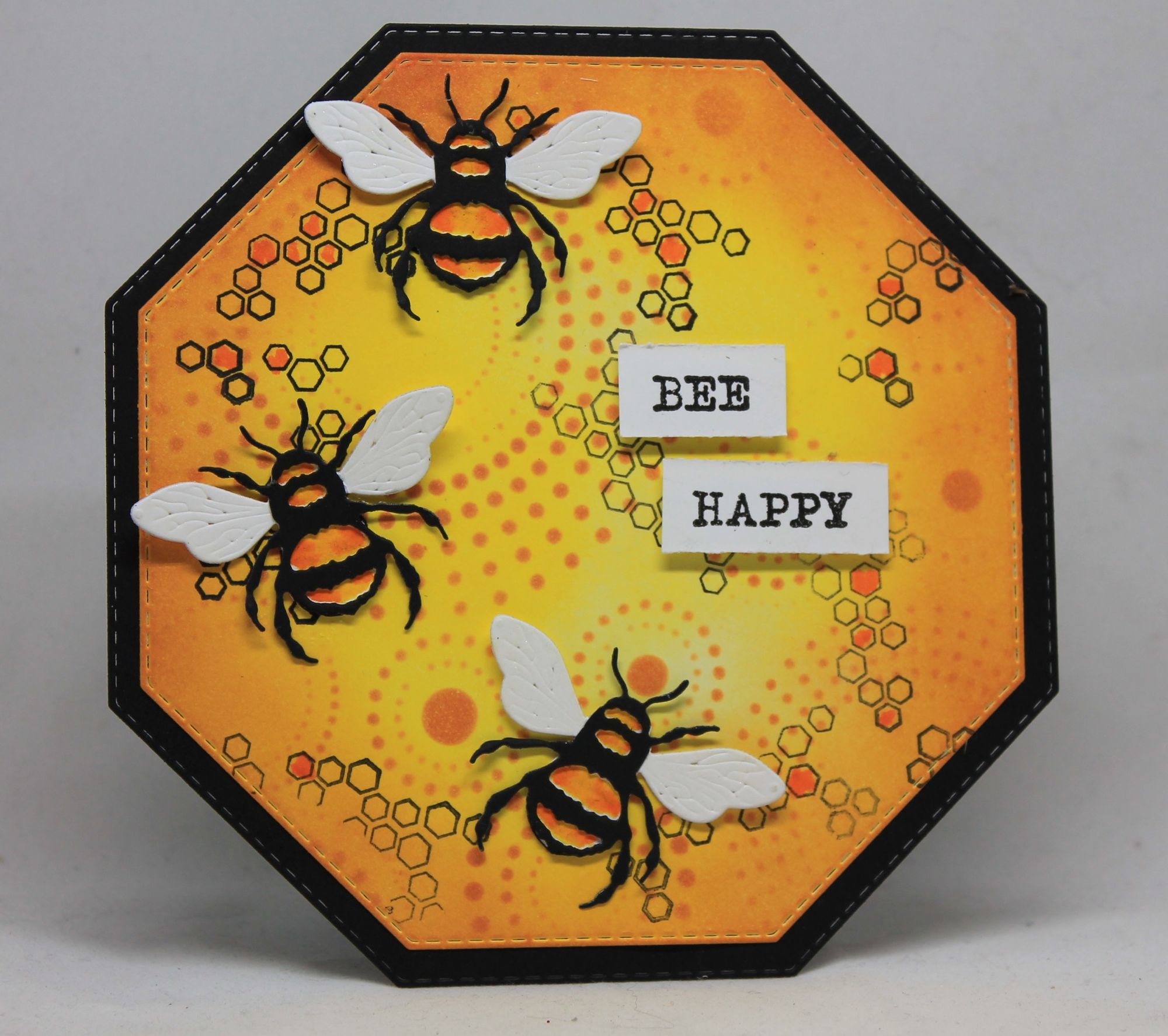 This hexagon shape of the card threw some people off and this is where your own touch comes into play. Remember that it's OK to change the design of the card, as a designer we encourage you to "make it your own" . Sometimes that means using what you have on hand, and  that's OK.  So for this blog I decided to make this card on a regular rectangle card to show you that you can adapt any card design to use thing you have in your stash.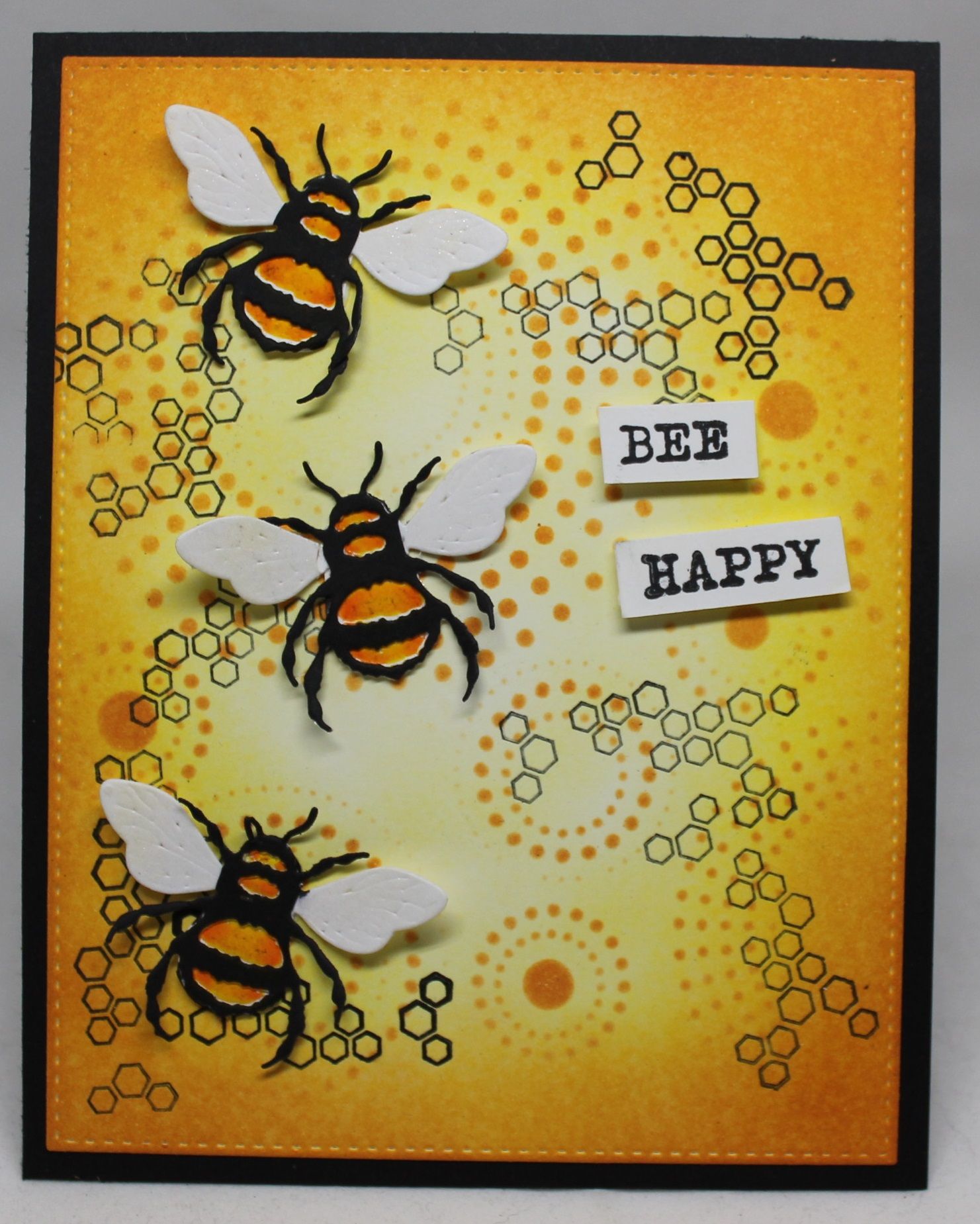 Here I simply changed the shape of my card, and followed all the same steps as if I were making the hexagon card. So even though I didn't make this card the same shape as the original, I think it turned out just as cute.
I hope you enjoyed this blog and join me for the next live class on April 8th at 1:00 pm
If your interested in the IndigoBlue Mixed Media Kit and this card design you can find it here:
Double Stitched Rectangle Die - CED5525
Until next project
Katarina