When you're short on time, make these very easy cute summer cards. These cards are very good for beginner card makers or for those of us who don't have much time to make a card. This card is very easy to make because  it takes less than 5 minuites to put the 3D flower toppers together.  To craft along with Kailey making these cards watch her tutorial on FaceBook: https://fb.watch/5Q-eTmD9a-/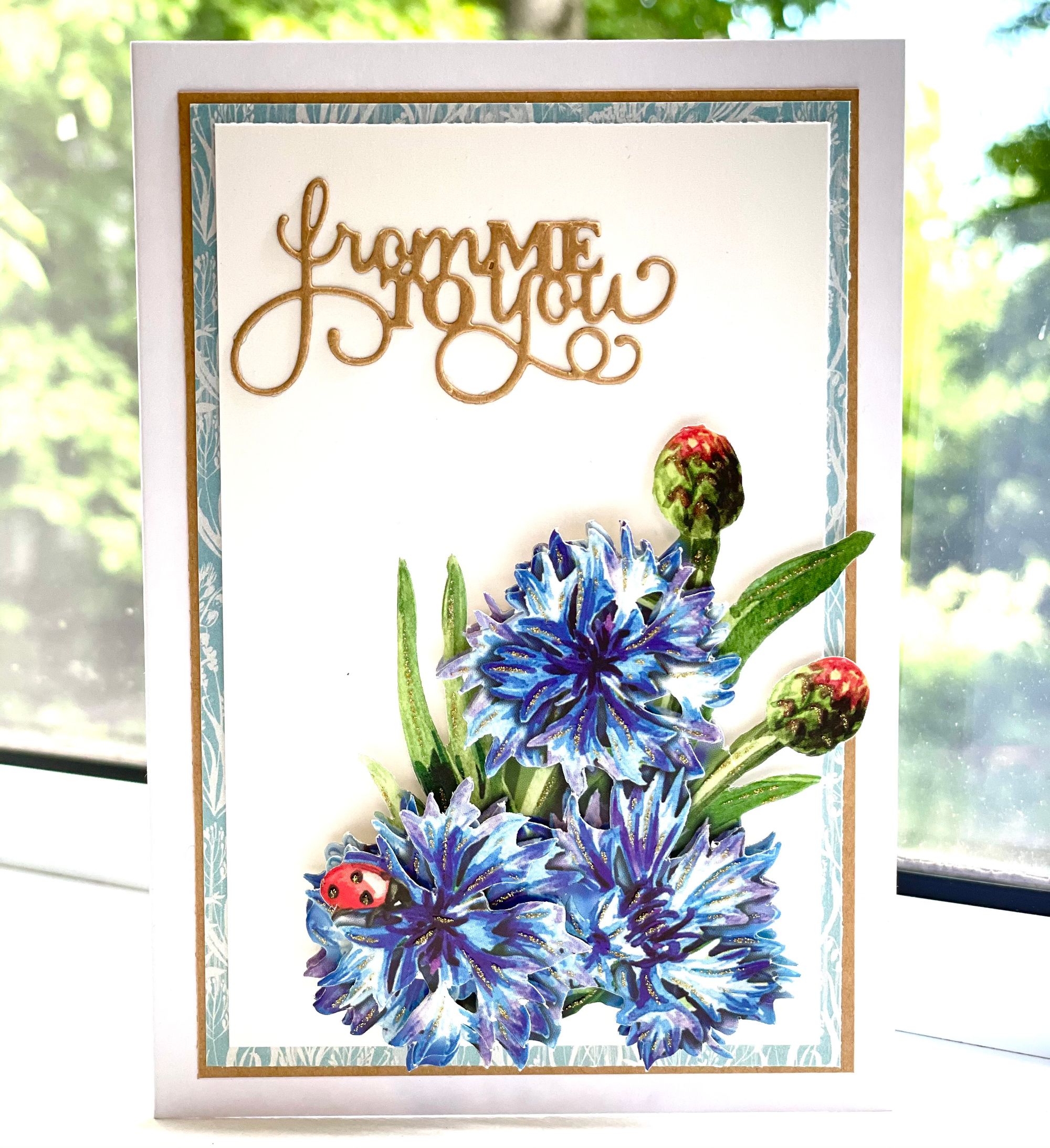 Card Instructions:
Start by picking a topper that you want to build your card theme around.
Then use the 3D foam pads to attach the flower layered pieces one on top of the other starting with the largest piece and matching each layer with the picture.
Trim your Kraft Paper to 3 5/8" x 5 3/8" and apply foam pads to the back of the Kraft Papper, then adhere it centred onto the white card.
Trim your patterned paper to 3 1/2" x 5 1/4" and attach it centred to the Kraft Paper with double sided tape.
Trim a piece of white cardstock to 3 1/4" x 5" and attatch that piece centred to the patterned paper with double sided tape.
Cut out your mini sentiment die using the Kraft Paper.
Attach your 3D Topper with foam pads to the front of the card. As you do this, place you sentiment where you want it to ensure you have enough room.
Lastly, attach your sentiment to the card using craft glue.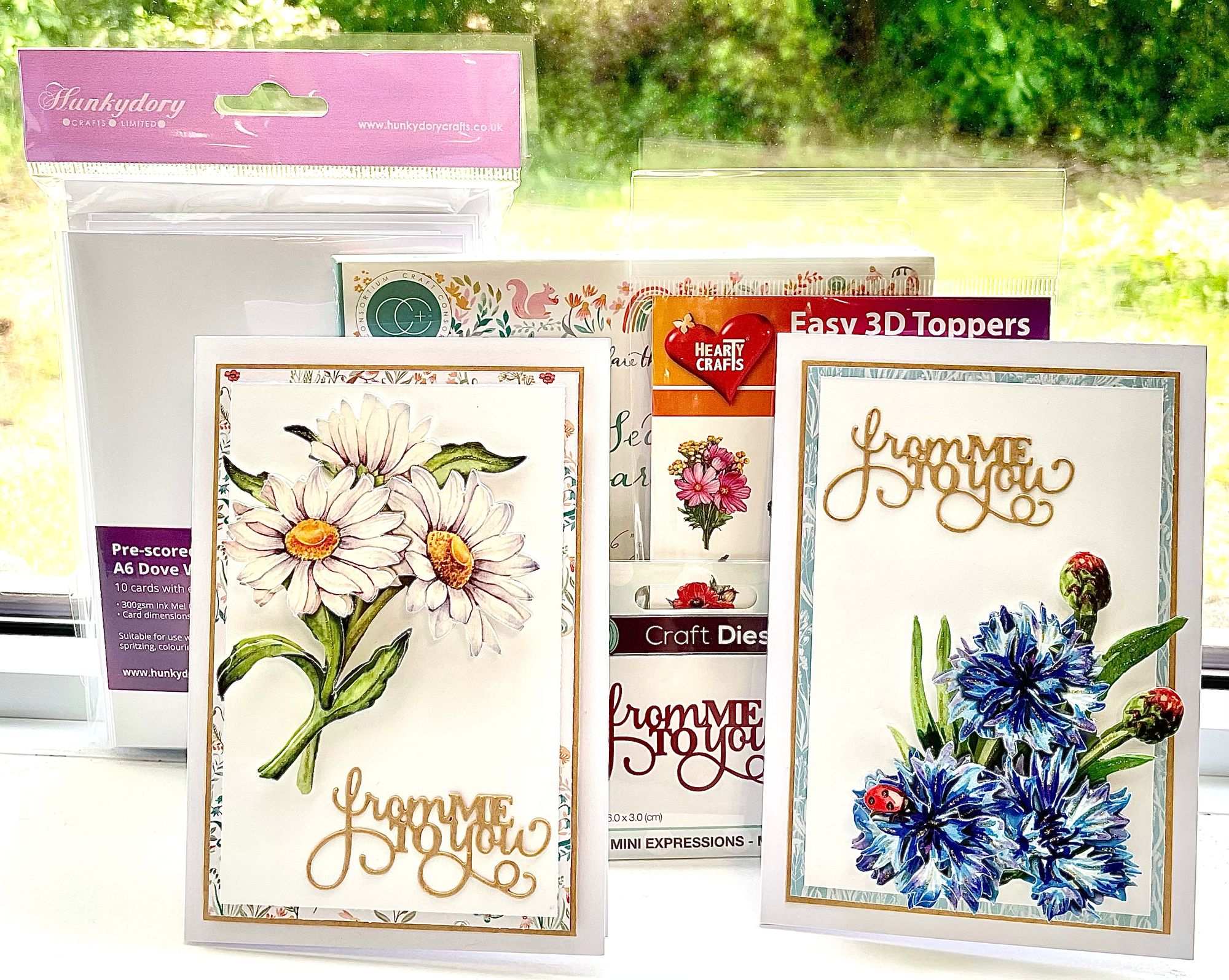 Products Used in Card: